Rainbow Laser Disco Dungeon
A downloadable game for Windows, macOS, and Linux

It is the year 2084. Earth is ruled by evil robots from another dimension. All music has been outlawed. Dancing is strictly forbidden. Still, in the underground, the beat goes on.


Earth's greatest musicologist, Dr. Dysco, has made a discovery... Although they have proven themselves immune to all conventional weapons, music can be used to destroy the robots. Dysco begins constructing a musical arsenal to wipe out the robot invaders. On the verge of completing the ultimate weapon, the Rainbow Laser, Dysco vanishes. Can you find the Rainbow Laser? Can you save Dysco? Can you survive in the Dungeon?




Rainbow Laser Disco Dungeon is part twin stick-shooter, part rhythm game, part dungeon crawler.

Every action, every laser blast and robot explosion, happens according to the rhythm of the music.
Each weapon you pick up automatically fires to its own rhythm and is synchronized to the game's music.
As you dual wield your way through the dungeon you'll be mixing a unique musical experience.
Each 101 room dungeon is randomly generated from an ever-expanding pool of hand-crafted challenging rooms.
Rainbow Laser Disco Dungeon has all of the features you need!

Easy Mode for players who only want a moderate challenge
Reduced Flashing and Image Fine Tuning for photosensitive players
Extra-Easy Mode for players who don't want to be challenged
One-handed gamepad mode
It's also got some slick features that you don't really need...

Local and Steam High Score Tables
Add your own tracks to the soundtrack
Vintage text to speech engine based on a whitepaper from the first disco era!
Super groovy soundtrack from various talented artists.
Adjustable bloom from zero to WAY TOO MUCH!
Pick up your weapons and get ready to dance!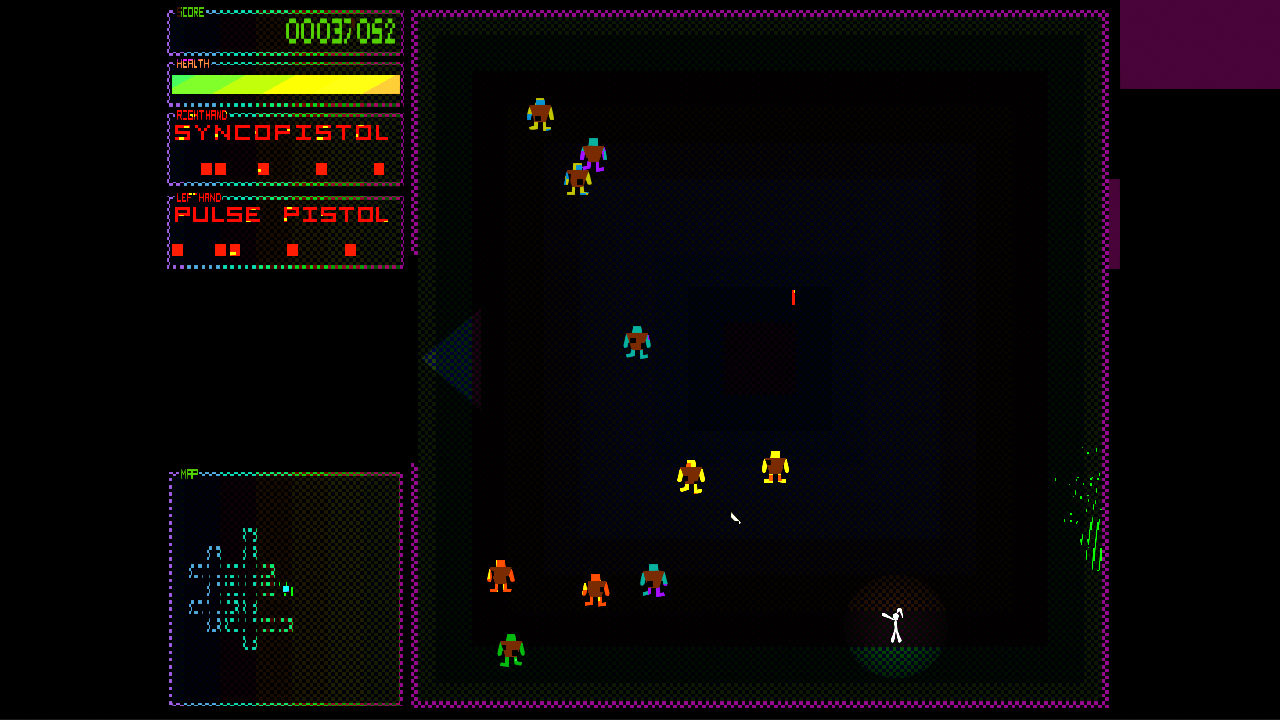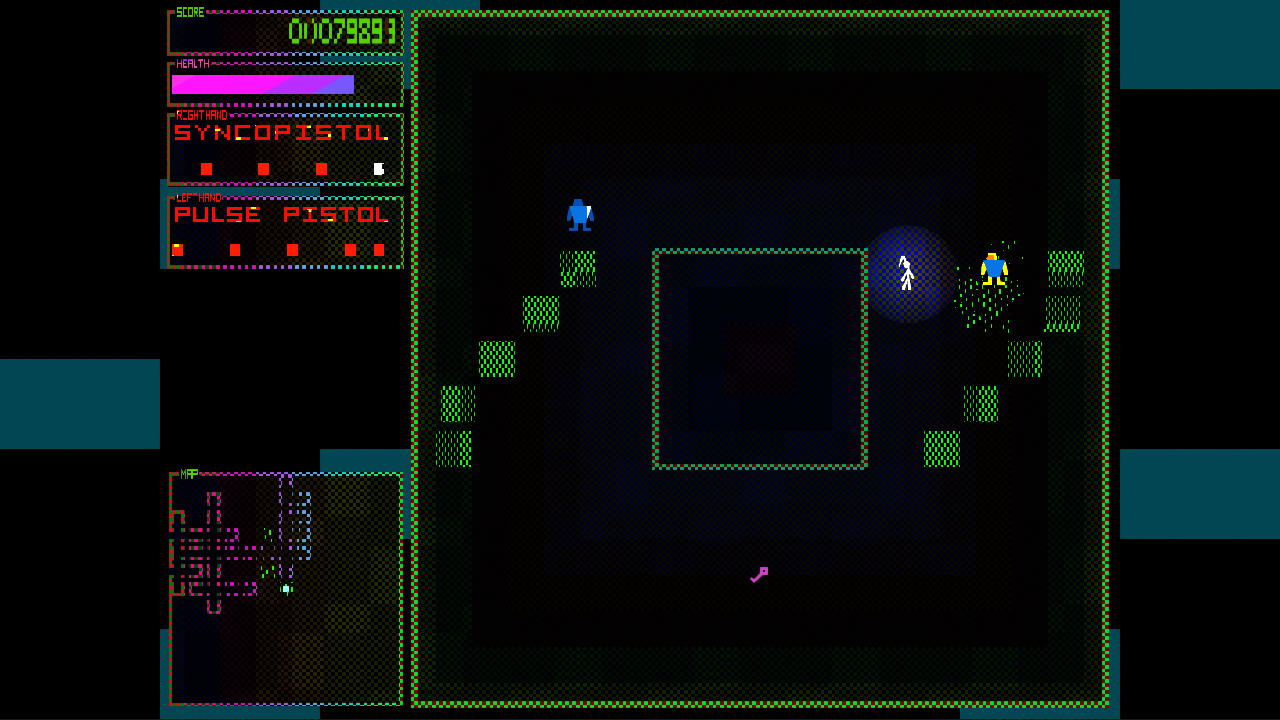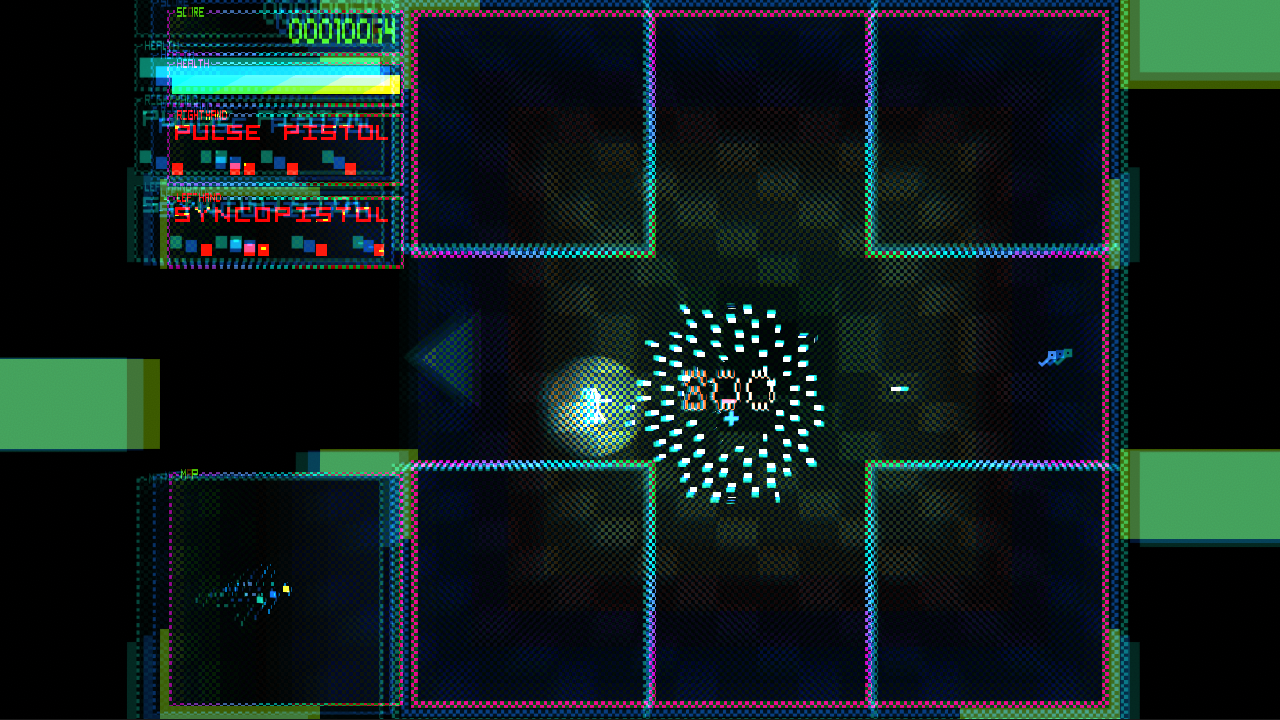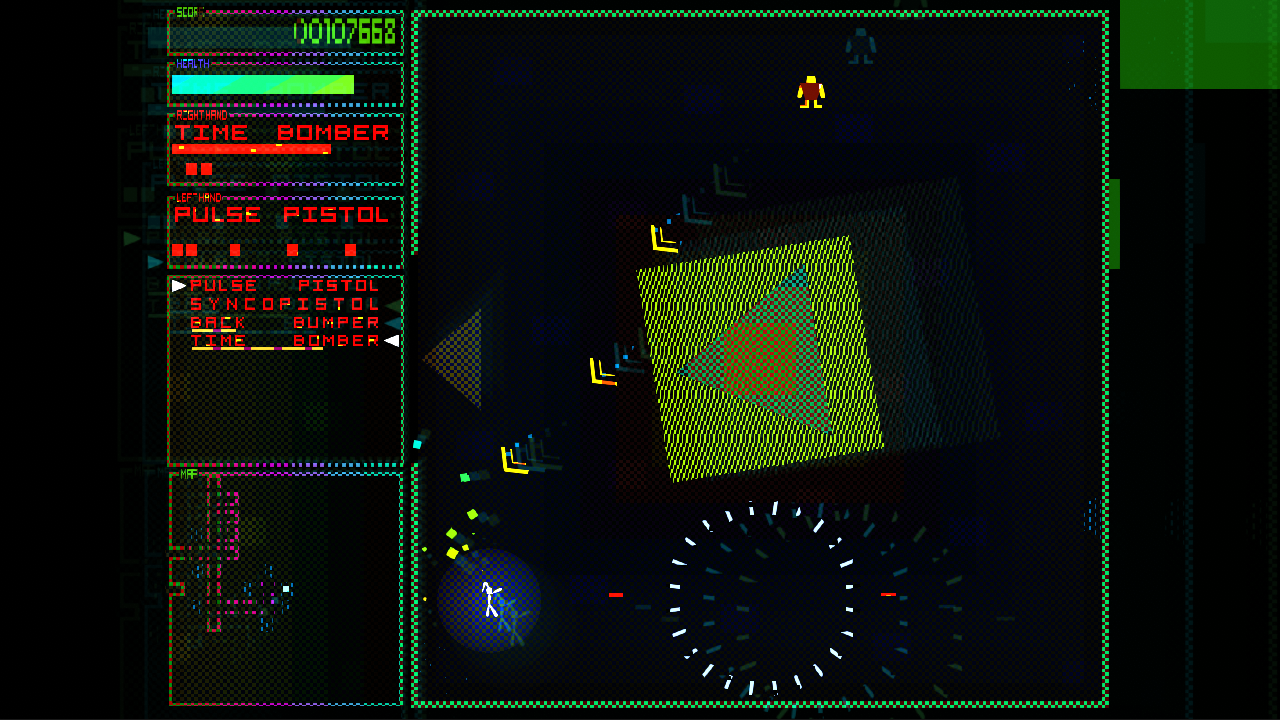 Purchase
In order to download this game you must purchase it at or above the minimum price of $9.99 USD. Your purchase comes with a Steam key. You will get access to the following files:
Exclusive content
Support this game at or above a special price point to receive something exclusive.
Content Creator
Do you want to review or cover Rainbow Laser Disco Dungeon on your website? Looking to play it on Twitch or feature it on your YouTube channel? Awesome. Thanks! Go for it.
Grab a copy here and get to it.