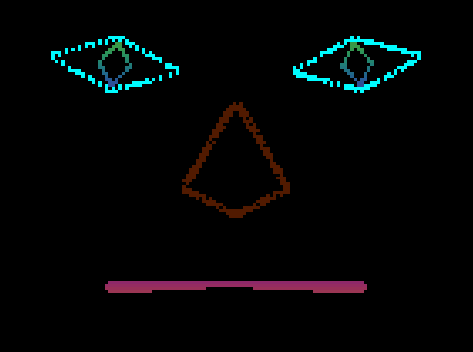 Talk Bot
A downloadable talking robot for Windows, macOS, and Linux
Now the deeply unsettling robot voices from my head... and your favorite Vector Hat games... can be yours for the low low price of free.
Feel free to use the audio generated with this tool in any way you see fit. Credit, payment, and or thanks are always appreciated, but not necessary. Have fun!
Go play RAINBOW LASER DISCO DUNGEON to hear the bots in action.
Download
Click download now to get access to the following files:
Also available on

Comments
Log in with itch.io to leave a comment.
I think I found the solution:
Dad Bot, Pitch:110, No Glitch asking "Would you like a cup of tea?"
I win, right?
just curious, which TTS voice is used in this application? Huge fan of TTS.
I'm not sure what you're asking tbh. Let me know if this doesn't answer your question...
This is parsing English into an intermediate phoneme language and then stringing together audio samples per phoneme to construct words. Dad bot is directly sampled from an old DOS TTS program. Mom is a human voice with some audio processing. Baby is the Dad phoneme bank, pitch shifted and with additional processing.
that does help - DOS TTS voices are relatively different than modern TTS, as they're synthesized, versus sample playback. I was more curious to know (and should have specified) the license for the TTS voice. For commercial purposes, they're usually an open-source voices.
If you're asking if you can use phrases generated with this tool for commercial purposes... I don't see why not! I certainly don't mind and the only thing in here that's not handcrafted from scratch by me is the samples for Dad Bot, which I acquired by recording the audio from an old dos program running in DOSBox into Audacity and the cutting and cleaning up that raw audio. I'm pretty sure you're legally good to go.
There needs to be something between 101 and 110. It is like going from above normal to below normal without normal.
Fun so far.
Yeah... If I ever update this I'll probably just give you a slider so you can tune it to whatever normal or abnormal values you like. Glad you're having fun with it.